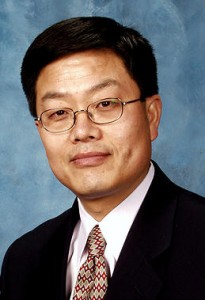 사랑한국학교를 찾아 오신 여러분을 환영합니다,
에디슨 지역에서 지난 25년간 한국학교를 운영하여 수 많은 졸업생을 배출한 우리학교는
이제 새로운 장소에서 지역 사회의 부모님들과 학생들을 섬기게 되었습니다.
이 곳 써머셋 지역에서도 여전히 한국문화의 충실한 전달자가 되겠습니다
지금까지와 같이 계속적으로 여러분들의 참여와 협조를 부탁드립니다
꿈과 믿음을 심어가는  우리학교는 독도지킴이 학교로서의 역할도 감당하고 있습니다.
모든 선생님들은 한국학교 수업을 통하여 우리 학생들이 코리안-아메리칸의 정체성을 확립해 나가는 귀중한 시간과 터전이 되기를 바라며 지역사회에서도 영향력을 끼치는 학교로 성장하기를 바라고 있습니다.
우리 학생들을 통하여 미래에 맺어질 아름다운 열매를 생각하면 마음에 감격이 있습니다.
우리 학교의 아름다운 사역에 주저함 없이 믿음으로 동참하시는 모든 분들께 감사드립니다.

사랑한국학교장
홍태명
Welcome to Sarang Korean School
Having started in Edison, NJ area, our school produced numerous graduates over the past 25 years. Now located in the new area, we are serving the community, parents, and students and promise to continue being the faithful porter of Korean culture. We ask your continued participation and support. Dreams and faith, we are selected as one of Dokdo island supporting school by the Korean government.
Through the classes, our teachers aim and hope that the students are able to develop their identity and the school aims to influence the community in a positive way.
To think of the fruits of the future students' hard work, it is inspiring.
We thank all who participate without hesitating in our efforts in good faith.

Tae-myeong Hong
Principal